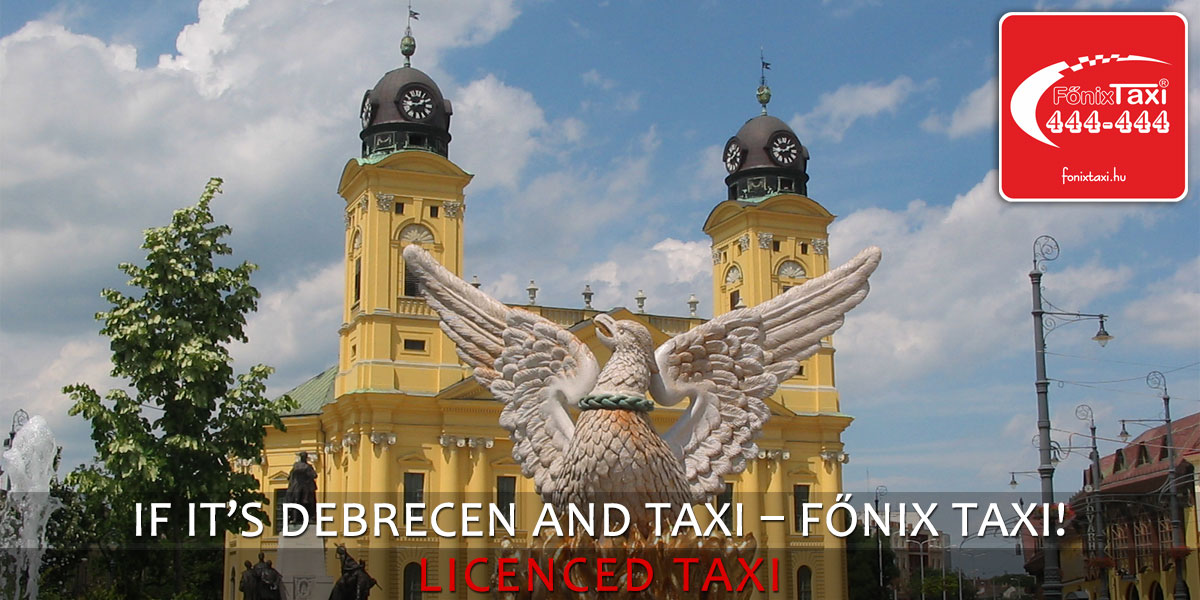 INSTALLATION GUIDE

1 – Download the application from the AppStoreor Play shop
a Search for "főnixtaxi".
and download that.

Read QR code QR kód , open the download software
and download the application.

Download the application
for Android
Download the application
for IOS

 2 – Confirm the use of GPS and start the application.

 3 – Click onTAXI ORDERand your order is on it's way.
Continue to use the program as appropriate.
Advantages of using appalication to order:
Try the new taxi ordering application of the Főnix Taxi.
Download – Order – Follow
Only one touch and the closest taxi starts off for you.
If you are not sure, which waiting taxi is yours, you can get the license plate number, the colour and the type of the car.
You can use the app in a crowded and noisy place, where you can't start a call.
The app will plan the route according to the real, actual traffic circumstances.
You can see which taxi has accepted your order (plate number, type), from where it will arrive and in exactly how much time (e.g. 3 min 27 secs)
Foreigners or people without local knowledge can order a taxi, as you don't have to know exactly where you are, the application shows your position.
Ideal for hard of hearing or mute people: they don't have to start a call.
The application can store your favourite addresses.
You can order a taxi from any place – no GPS cover needed.
Calculated price can also be controlled.
The app will show the exact position of the taxi , and you can find it easily, if more than 1 taxis are waiting.
The passenger gets message when the taxi arrives, and 3 minutes before.
Company's name: FŐNIX INTERTAXI KFT
Trademark:FŐNIX TAXI name and logo under trademark protection
MSZH registration numbers: 197833, 197837, 209644
Phone: 52-444-444
Tax number: 23519798-2-09
Seat: 4025. Debrecen, Arany János u. 32. fsz. 1.
Manager: Tisza Tibor Phone: 06-52-444-444
Executive: Tisza Tibor Phone: 06-52-444-444
Number of contracted cars: 143 pcs
Independent dispatcher license number: D-09-1.
Determining the extent of liability insurance related to the activity license for up to 150 cars: 5.000.000,- HUF
A felügyeleti szervek megjelölése:
Fogyasztóvédelmi Felügyelőség 4024. Debrecen, Szent Anna u. 36.
Tel: 52/533-924, Fax: 52/327-753
Hajdú-Bihar Megyei Kormányhivatal 4026. Debrecen, Széchenyi u. 46. Tel: 52/502-100, Fax: 52/502/102
Comment and complaint handling:Tel: 52-444-444, email: fonixtaxi@fonixtaxi.hu